Your cart is currently empty
Buffalobore - HEAVY 10MM OUTDOORSMAN & Handgun Ammunition
SKU:
21C/20
UPC:
6-51815-02103-4
Item 21C
HEAVY 10MM OUTDOORSMAN - 220 gr. Hard Cast - FN (1200 fps/ME 703 ft. lbs.) - 20 Round Box
Item 21C (a 220gr. Hard Cast plain based LFN) is the absolute heaviest bullet that can be fired through 10mm pistols. With it's flat nose it will penetrate staright and very deeply into muscle and bone. Straight line penetration into living tissue will exceed three feet.
Please note below, my personal velocities taken from real pistols.
1.
1140 fps - Glock model 20 4.6 inch barrel
2.
1175 fps - Colt Delta Elite 5 inch barrel
3.
1201 fps - Para Ordinance 1911 with Nowlin 5 inch barrel
Item 21C is designed for all 10mm pistols that are in ordinary working condition.
Item 21C - Exterior Ballistics Charts for several Muzzle Velocities
_______________________________
Muzzle Velocity @ 1500 fps for Item 21C
Muzzle Velocity @ 1400 fps for Item 21C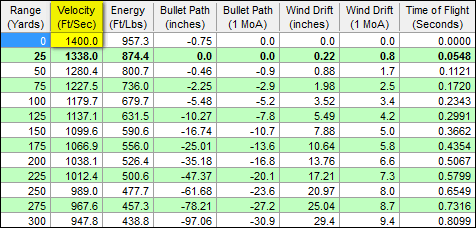 Muzzle Velocity @ 1300 fps for Item 21C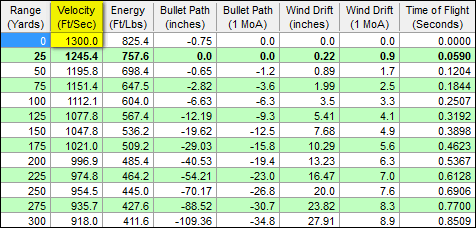 Muzzle Velocity @ 1200 fps for Item 21C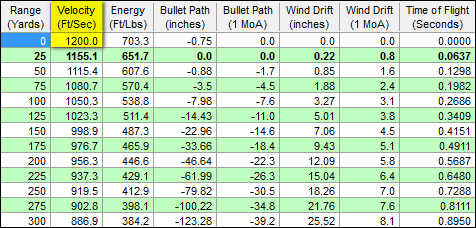 Muzzle Velocity @ 1100 fps for Item 21C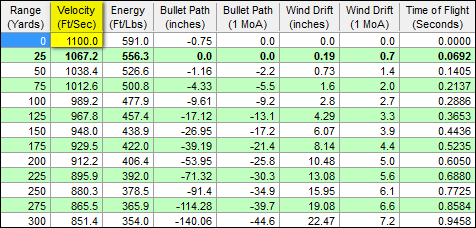 Muzzle Velocity @ 1000 fps for Item 21C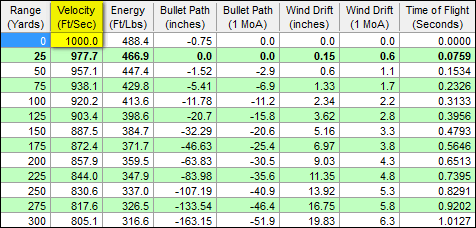 Field Proven pistol and handgun ammo. Maximum firepower ammo. Best ammunition for pistols and handguns for sale. Buffalo Bore. Strictly big bore. Strictly Business.
Attention!
You must be 18 or older to order ammunition. Ammunition must ship UPS ground. Due to Department of Transportation regulations, we cannot accept returns on Ammunition. Make sure to use the correct ammunition in your gun. Check local laws before ordering.
Currently there are no reviews for this product. Share your opinion with others, be the first to write a review.