Your cart is currently empty
Buffalobore - 45 COLT ANTI-PERSONNEL Std. Pressure Low Flash Pistol and Handgun Ammo
SKU:
3J/20
UPC:
6-51815-00329-0
45 Colt ANTI-PERSONNEL Std. Pressure Low Flash - 225 gr. Soft Cast Hollow Nose @ 1050 fps - 20 Round Box
PRESS RELEASE FOR BUFFALO BORE 225gr. SOFT CAST HP-GC 45 COLT, STANDARD PRESSURE, LOW FLASH, ANTI PERSONNEL (ITEM 3J)
This 45 colt loading is "Standard Pressure", which means it is safe to use in any/all 45 colt firearms in normal operating condition, yet it is a "HEAVY" load and is much more powerful than ordinary weenie 45 colt ammunition.
Our purpose in developing this HEAVY STANDARD PRESSURE load was to duplicate our renowned 38 SPL+P 158gr. soft cast @ 1,000 fps out of a 2 inch revolver, (Item 20A) but with a 225gr. bullet. We have also done the same thing with our Heavy 44 SPL 190gr. load (Item 14C). This 45 colt load was designed specifically for defensive use against humans. You can see my velocities fired from real-world stock revolvers. We use only real-world firearms in developing our published velocities and feel it is dishonest to use extra long laboratory test barrels that give false high velocities, which over-the-counter carry guns cannot duplicate. You need to know what your ammo is doing in the real world, where it will be used, not in a laboratory.
1066 fps -- Ruger pre-2006 Vaquero large frame, 5.5 inch
1071 fps -- Freedom Arms mod. 97, 5.25 inch
983 fps -- S&W Mt. Gun, 4 inch
847 fps -- Taurus mod. 450 light weight, 2 inch
We developed this bullet to be soft (6 BHN) enough to mushroom at impact speeds around 750 fps, yet we wanted it hard enough (pure lead is 4 BHN) not to lead a normal revolver barrel. This bullet accomplishes both requirements. Additionally it is gas checked, so it would be virtually impossible to lead even rough barrels or forcing cones. Depending on impact velocities, expect about 18 inches of penetration in flesh and bone, which will give ample penetration, even at bad angles to disable even very large men.
This bullet was also designed with a special crimp groove and the case mouth is heavily crimped and this bullet will NOT jump crimp in the lightweight alloy revolvers, provided you rotate the unfired rounds and thus do not expose unfired rounds to the recoil of more than about 10 firings in super lightweight revolvers. In heavier large frame all steel revolvers, I doubt the bullet would ever jump crimp, even if exposed to the recoil of dozens or hundreds of firings.
We are using a flash suppressed powder so you won't become blinded by your own gunfire in the likely event you drop the hammer in a low-light situation.
Item 3J - Exterior Ballistics Charts for several Muzzle Velocities
_______________________________
Muzzle Velocity @ 1500 fps for Item 3J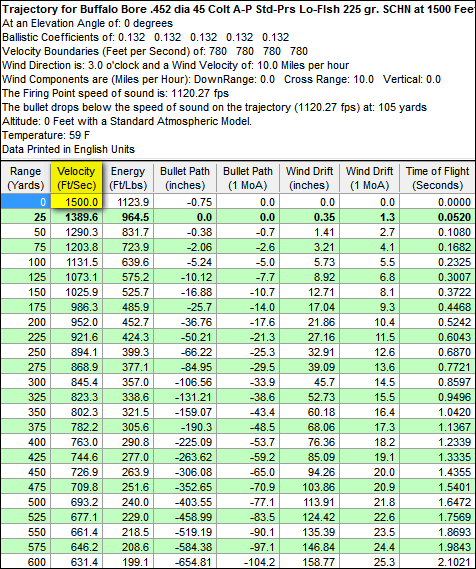 Muzzle Velocity @ 1400 fps for Item 3J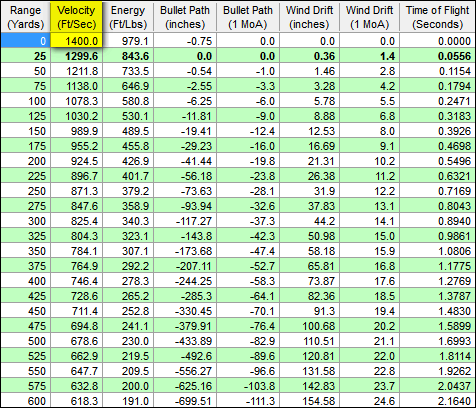 Muzzle Velocity @ 1300 fps for Item 3J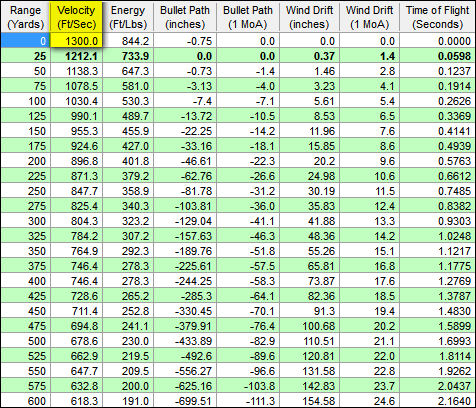 Muzzle Velocity @ 1200 fps for Item 3J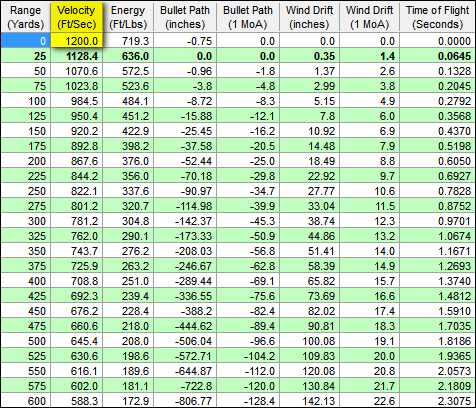 Muzzle Velocity @ 1100 fps for Item 3J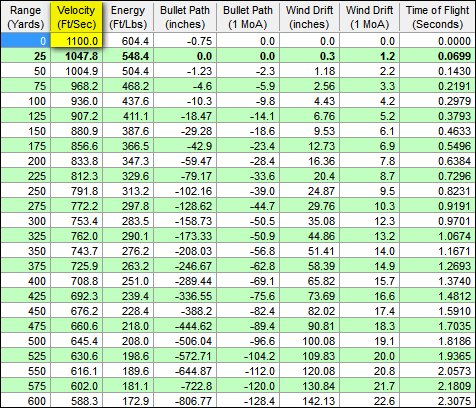 Muzzle Velocity @ 1000 fps for Item 3J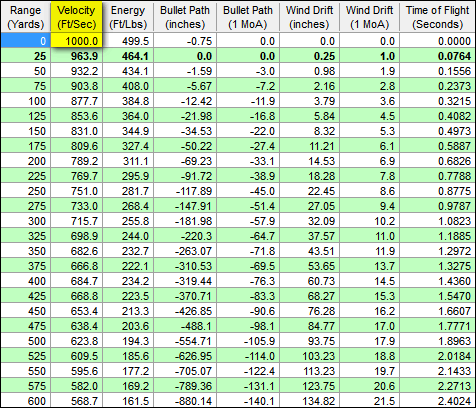 Muzzle Velocity @ 900 fps for Item 3J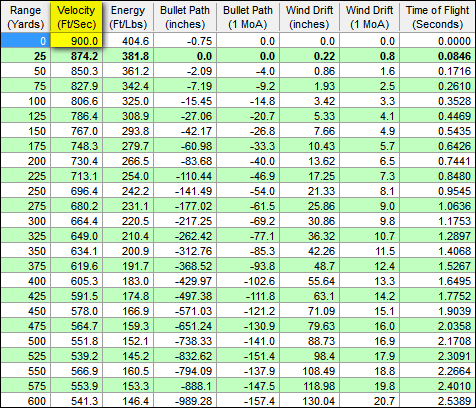 Muzzle Velocity @ 800 fps for Item 3J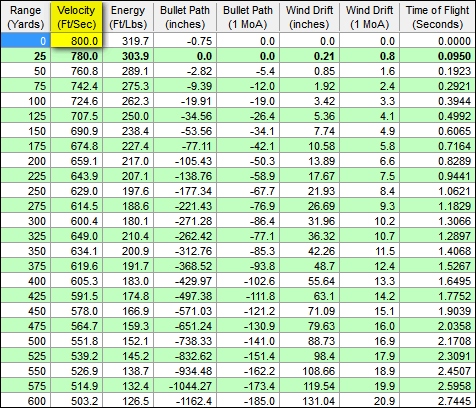 Field Proven rifle and gun ammo. Maximum firepower ammo. Best ammunition for rifles and guns for sale. Buffalo Bore. Strictly big bore. Strictly Business.
Attention!
You must be 18 or older to order ammunition. Ammunition must ship UPS ground. Due to Department of Transportation regulations, we cannot accept returns on Ammunition. Make sure to use the correct ammunition in your gun. Check local laws before ordering.
Currently there are no reviews for this product. Share your opinion with others, be the first to write a review.